Atala
May 1, 2014 16:44:32 GMT -7
Post by Van on May 1, 2014 16:44:32 GMT -7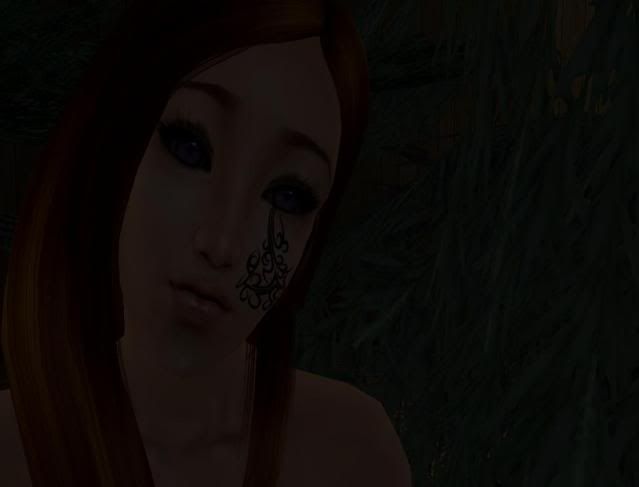 Name:
Atala
Born:
February 16, 1150, Naroni
Parents:
Veor and Creegden Enwor
Siblings:
Vyro
Spouse:
Tavrin
(lover)
Children:
Tavatala
View FamilyHair:
Red
Eyes:
Purple
Height:
5'10"
First appearance:
"In Which Atala Is Told the Reason"
(April 1172)
First POV:
"In Which Atala Is Told the Reason"
(April 1172)
Total appearances:
1 (unranked)
Total POVs:
1 (unranked)
All appearancesTen Facts:
1. Atala's favorite flowers are lilies. Since they were about twelve years old, Tavrin has made a point of gathering some for her at least once a month.
2. To this day, she still thinks her brother Vyro deserves a good thrashing every once in a while, and she doesn't mind giving him one.
3. Of herself, her brother, and her cousins, Atala is the most skilled hunter.
4. In spite of having no knowledge of astronomy, she loves stargazing. She even finds her own constellations, although she doesn't know that there is a name for such arrangements.
5. She speaks very little of the Dovian language. She could greet a Dovian, but it's unlikely that she could carry a conversation with one.
6. Atala and Tavrin often bicker... because Atala finds it to be an aphrodisiac. Arguing is foreplay to her.
7. Although she grew up in a forest, she hates spiders.
8. She sings quite nicely, even though the Dovians would probably not call what she does "singing".
9. Though there is no need and she knows it, Atala is somewhat jealous of Raia--even though they've never met.
10. Whenever the Dovians have outdoor festivities in the summer, she likes to watch from the bushes. Their dances fascinate her.
DNA/Custom Content:Hair:
Red -- Girl Next Door by Nouk (looking for link)
Recessive hair:
Red
Eyes:
"Knowledge Eyes" by Enayla
Recessive eyes:
Same as dominant
Skin:
"Improved" Modified Louis skins with hair by Jwilson5
("Medium")
Outfit:Formal:Pajamas:Underwear:Swimwear:Athletic:Outerwear: